Get Back to the Roots of Rhythm!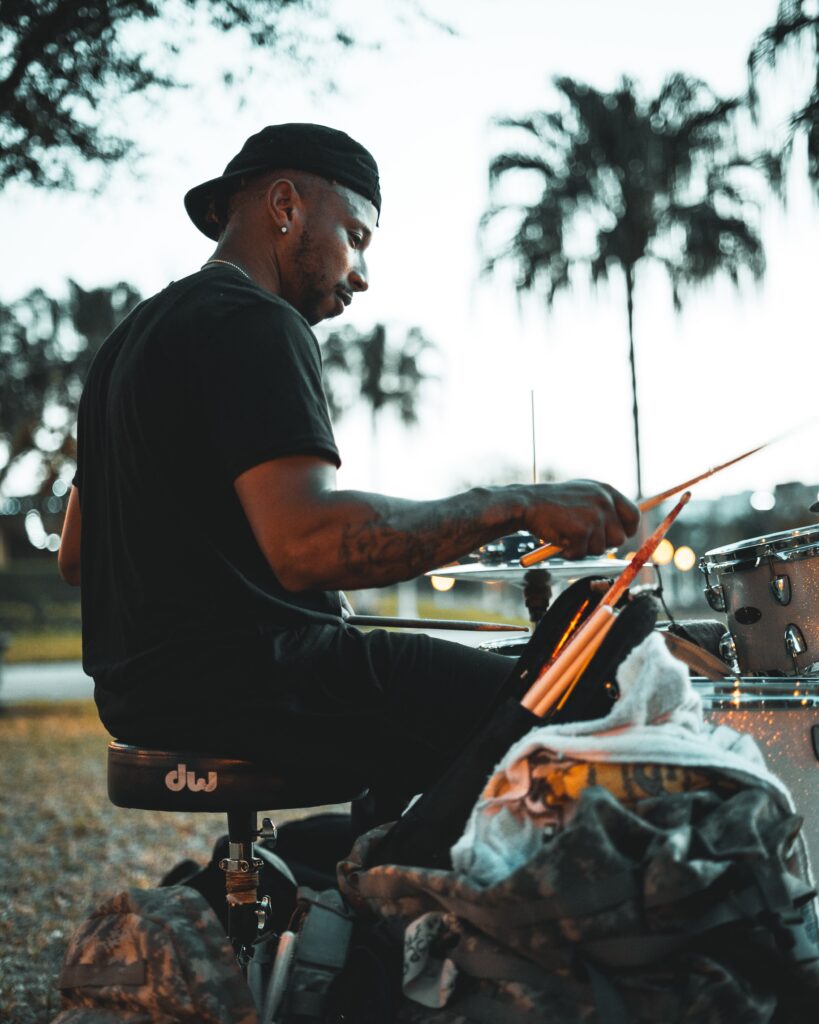 Teachers and students will enjoy listening to, playing and making sixteen world percussion instruments. These lessons represent the historic Roots and important Rhythms of drumming from five global cultures. The experience goes home with students when make their own simple instrument.
Roots of Rhythm (RoR) was written between 2004-2009 by educator, instrument maker, percussionist and ethnomusicologist, Dr. Craig Woodson. He used RoR in his workshops sponsored by the International House of Blues Foundation and the Percussion Marketing Council—financial support came from the NAMM Foundation. In 2016, Dr. Woodson became the owner of Roots of Rhythm now part of his company www.EthnomusicInc.com, a world music education consultancy. Since 2004, RoR has been used by thousands of students and teachers across the U.S. and around the world.
Roots of Rhythm
Gives all students the opportunity to see their varied cultural backgrounds, themselves in print.
Offers teachers and students an enjoyable, interactive, hand-on experience.
Supports STEAM (Science, Technology, Engineering, Arts and Math).
Combines music with social studies, geography, art, and language arts.
Assists classroom teachers in integrating music-making activities and cultural studies.
Aligns with state and national education standards.
Serves as a point of departure for exploring other world rhythms and cultures.